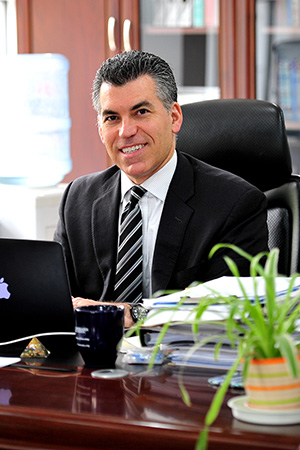 A Warm Welcome from Dr. Christopher Vicari

Over one hundred years ago, Maria Montessori gave birth to a novel pedagogical methodology that motivates students to become lifelong learners while challenging them to reach their highest potential through a child-centered, exploratory, holistic approach. At Baishan Montessori Teacher Education Institute (BMTEI), it is our firm belief that the child who is en route to self-actualization has the capacity to be a positive change agent for the world—one with the intellectual acumen to think critically about the challenges facing society and the compassion to create innovative solutions to improve the lives of the human family.
Therefore, it is with great pleasure that I extend a warm welcome and invite you to experience Baishan Montessori Teacher Education Institute. Our training center, now in its sixth year, is the fulfillment of a vision which began almost a decade ago. Courses are now available for adult learners at the following levels: School Administration and Leadership; Early Childhood (2.5-6 years of age); Infant and Toddler (birth-3 years of age). We feel honored and privileged to be able to continue the legacy of Maria Montessori and take our place as leaders of Montessori teacher education in Shandong Province, China.
By training a new generation of Montessori teachers, our graduates, who come from all over the world, will be able to take their newfound knowledge, skills, and depth of understanding of Montessori philosophy and ignite the flame of learning that will allow children across the globe to become agents of peace and internationally-minded leaders who will transform themselves, "penetrate life's secrets, and win its rewards, not only for themselves, but for all." (Montessori,1948)



BMTEI Executive Director